or, was it the nice warm blanket?
I was hosting the cousins and sisters and Mom and Dad in my 1930's home. I had intended to cook dinner for everyone and after changing out the bathroom faucet, althewhile wearing a flouncy moo moo (I have EWN's on my mind to finish) and tiara.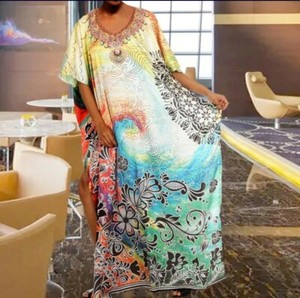 Rusty, in her matching moo moo with wrists wrapped in peridot, finished the faucet install. Dad didn't feel I could do it.
Then I adjusted my Norwegian Sunset tiara, and went in to dinner
wearing my articulated choker reminiscent of Mom's now in posession of Amy Johanna.